REVIEWS
The past week was relatively quiet in terms of trials we've been following – but there were a number of noteworthy developments on several important issues.
RE: TRIALS
U.S. v. Stephen K. Bannon
As noted in last week's "Reviews & previews," Steve Bannon was convicted on two counts of Contempt of Congress on Friday, July 22nd. Per the applicable statute that he was convicted of violating, Bannon must serve at least 30-days in federal prison for each conviction (It will be up to U.S. District Court Judge Carl Nichols to decide whether Bannon's two prison sentences will be served concurrently or consecutively).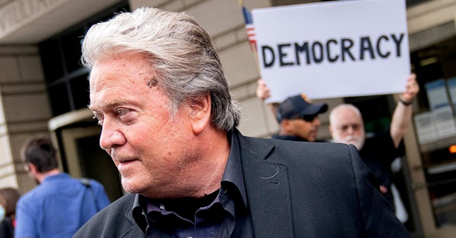 Within hours of his conviction, Bannon appeared on Tucker Carlson Tonight – and, when asked about his conviction, he indicated that he would likely appeal it all the way to the U.S. Supreme Court.
"I'm going to fight this all the way," Bannon said…"We've got a long appeals process. I think the law is with us on a number of situations. I think some of this is really going to be adjudicated, maybe even higher than the appellate courts," he added.
When asked about the prospect of spending time in federal prison, Bannon replied: "If I go to jail, I go to jail. I will never back off a second. Like I spent eight years as a Naval officer. I've committed my life to this program to get this done."
During the trial, Bannon's attorneys did not call any witnesses or introduce any evidence on his behalf. Instead, they simply argued that the prosecution had not proved "beyond a reasonable doubt" that Bannon had committed any crime.
The jury deliberated for less than 3 hours before returning with a unanimous verdict of "Guilty" on both counts.
****************************************
Prosecutors in Spain announced on July 29th that they would be seeking a prison sentence of 8-years-and-2-months if Shakira is convicted in her upcoming trial on tax fraud charges.
The prosecutors also announced that they would be seeking a fine of $24 million against Shakira.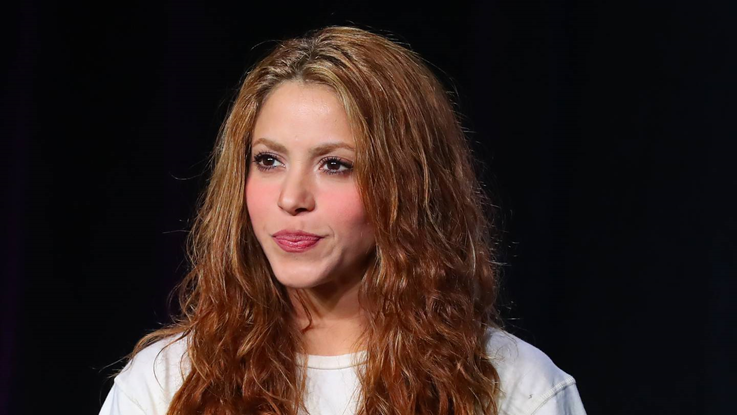 Shakira, whose full name is Shakira Isabel Mebarak Ripoll, has been charged with failing to pay the Spanish government approximately $15 million in taxes between 2012 and 2014.
The charges are based on Spain's allegation that Shakira was a resident of Spain during the years in question even though her official residence was listed at a location in the Bahamas during that time period.
Shakira rejected a plea deal that was offered by the Spanish government – and opted instead to go to trial (A trial date has not yet been set). She has already deposited the full amount in dispute with the Spanish Tax Agency.
A spokesperson for the Colombian-born singer said that "Shakira is confident that her innocence will be proven by the end of the judicial process."
****************************************
RE: ISSUES
Moderate Democrats & Republicans form a new political party
On July 27th, a group of moderate Democrat and Republican officials announced that they have formed a new political party named Forward.
Writing in a Washington Post Op-Ed, Christy Todd Whitman, Andrew Yang, and David Jolly indicated that the new party would appeal to what they termed "the moderate, common-sense majority" in the country. Whitman, a former Republican, previously served as the Governor of New Jersey from 1994 to 2001 – and as the Administrator of the Environmental Protection Agency (EPA) during the presidency of George W. Bush from 2001 to 2003.
Yang previously ran as a candidate in the 2020 Democratic primary for President – and in the 2021 Democratic primary for New York City Mayor.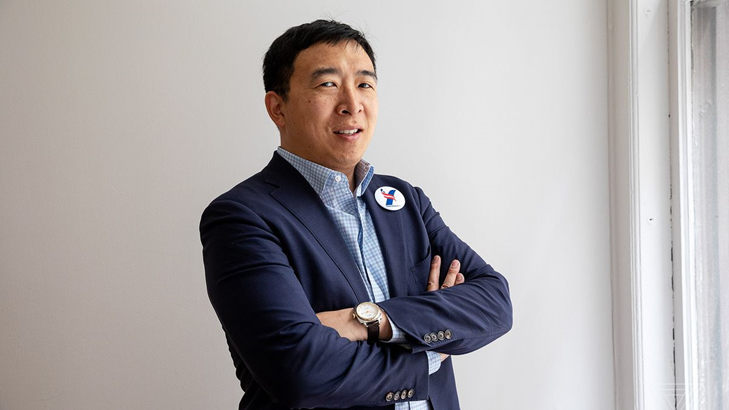 Jolly served as a Republican Congressman from Florida from 2014 to 2017. While in Congress, he served as a member of the Committee on Appropriations; the Subcommittee on Commerce, Justice, Science and Related Agencies; the Subcommittee on Military Construction, Veterans Affairs and Related Agencies; and the Subcommittee on Transportation, Housing and Urban Development, and Related Agencies.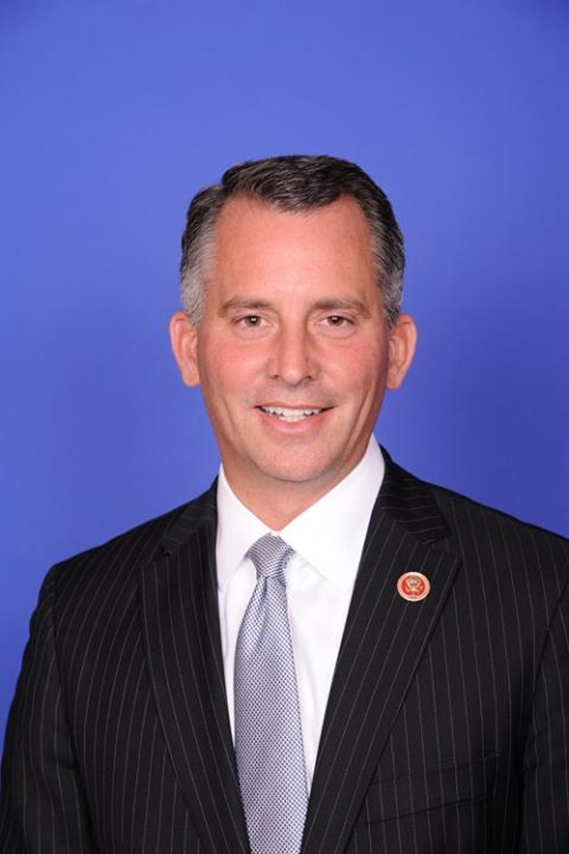 As noted in the Op-Ed, the new party is planning to hold a national convention in mid-2023 – and will soon start seeking recognition in individual states so it can run candidates in the 2024 elections.
According to its website, the Forward Party will focus on three priorities:
Free People: Revitalize a culture that celebrates difference and individual choice, rejects hate, and removes barriers so that each of us can rise to our full potential.
Thriving Communities: Reinvigorate a fair, flourishing economy and open society where everyone can live a good life and is safe in the places where we learn, work, and live.
Vibrant Democracy: Reform our republic to give Americans more choices in elections, more confidence in a government that works, and more say in our future
****************************************
House passes bill to ban assault weapons
On July 27th, the House passed a bill that would ban assault weapons in the U.S. – thereby setting up another controversial issue that Senate Republicans will likely have to vote on before the upcoming mid-term elections.
Entitled The Assault Weapons Ban of 2022, the legislation would prohibit the sale, manufacture, transfer, or import of certain types of semi-automatic assault rifles, semi-automatic pistols, and semi-automatic shotguns.
According to a poll conducted by Fox News earlier this year, 63% of registered voters support the banning of all assault-type weapons.
That same poll also produced the following results:
88% are in favor of requiring background checks for all gun buyers;
84% are in favor of improving the enforcement of existing gun laws;
82% are in favor of raising the legal age to buy assault weapons to 21;
81% are in favor of "red flag" laws that allow police to take guns away from people who have been shown to be a danger to themselves or others;
80% are in favor of requiring background checks for anyone buying ammunition;
78% are in favor of requiring mental health checks for anyone purchasing a gun; and
78% are in favor of raising the legal age to buy any gun to 21.
****************************************
PREVIEWS
This week will include at least two big events that Trials & Truths will be covering in detail. Here's a summary of both of those events:
Pre-Trial hearing in U.S. v. Parlato Et Al
As reported in last week's Reviews & Previews, the pre-trial hearing in this case that was supposed to take place on July 27th was postponed so that the parties could continue to discuss a possible resolution to the case.
If no such resolution is reached, then oral arguments will take place on Friday, August 5th, with regard to one of the still-pending pre-trial motions.
The motion in question concerns the government's attempt to suppress certain statements that were made by Larry Reger, Frank Parlato's former business partner, before Reger's death.
The government has also sought to prevent Parlato from testifying about the role that Clare and Sara Bronfman played in bringing about the original indictment against him back in November 2015 – and from raising the topic of "jury nullification" in his trial.
If no resolution is reached beforehand, the trial will begin on September 13th.
****************************************
A last-minute agreement between Senators Chuck Schumer (D-NY) and Joe Manchin (D-WV) has set the stage for the Democrats to push through what many believe will be the biggest achievement to date of the Biden administration.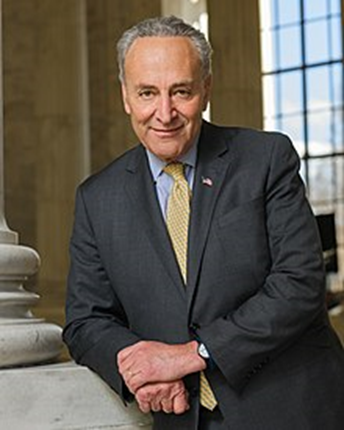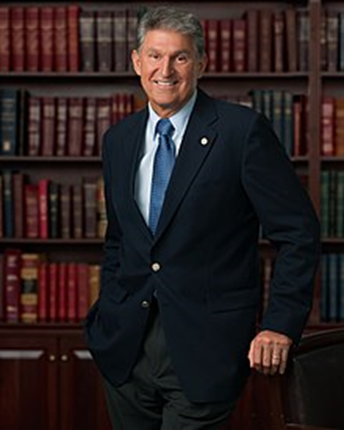 If implemented as it is currently written, the proposed legislation would raise more than $700 million of new revenues and savings from various sources – and authorize more than $400 billion of new spending on various programs. The remaining funds would be dedicated to reducing the country's national debt.
The new revenues and savings would come from the following sources:
$313 billion: Via a 15% minimum corporate income tax for companies with more than $1 billion of annual revenues;
$288 billion: Via prescription drug price reform that will enable the Medicare Program to negotiate what it pays for drugs that are used by those on Medicare;
$124 billion: Via the increased enforcement of existing tax provisions; and
$14 billion: Via the elimination of the carried interest loophole.
The new spending will include the following items:
$369 billion: Expansion of programs to support domestic energy security – and to address problems related to climate change; and
$64 billion: Continued expansion of the Affordable Care Act subsidies that were originally expanded via the American Rescue Plan of 2021.
********************
---
As usual, feel free to comment on this post by registering at: Register – Trials & Truths (TrialsAndTruths.us). And feel free to email questions about this post – or any other post – to: [email protected].
********************
#SteveBannon
#Shakira
#Forward Party
#Christy Todd Whitman
#Andrew Yang
#David Jolly
#AssaultWeaponsBan
#SecondAmendment
#ChuckSchumer
#JoeManchin
#InflationReductionActof 2022
#Medicare
#FrankParlato