The Significance of the Proud Boys' Misogyny
Part 1: Recap
In Part 1 of this series, we discussed the prosecution of five leaders of the Proud Boys – including its national chairman, Enrique Tarrio, for, among other charges, Seditious Conspiracy. All the other charges were also related to the January 6th Capitol Hill attack. We looked at what legal experts around the web are saying about Donald Trump's potential criminal exposure considering evidence presented by the House January 6th Select Committee at its most recent hearings – and whether Roger Stone's involvement with the Proud Boys might provide the missing link that leads to a Trump prosecution.
We reviewed some of the more bizarre elements of the Proud Boys' rules and rituals (Are they a cult?), highlighting their rampant, very public misogyny as showcased by their founder Gavin McGinnis' public statements made on his television show on the CRTV network and on YouTube called "Get Off My Lawn":
"Ladies, housewives, we love the work you do. We venerate you. We love that you cook and clean, sure, that doesn't take that long."
"Women are lazy and less ambitious than men."
"I mean look at her whole life. She [Oprah] was such a slut."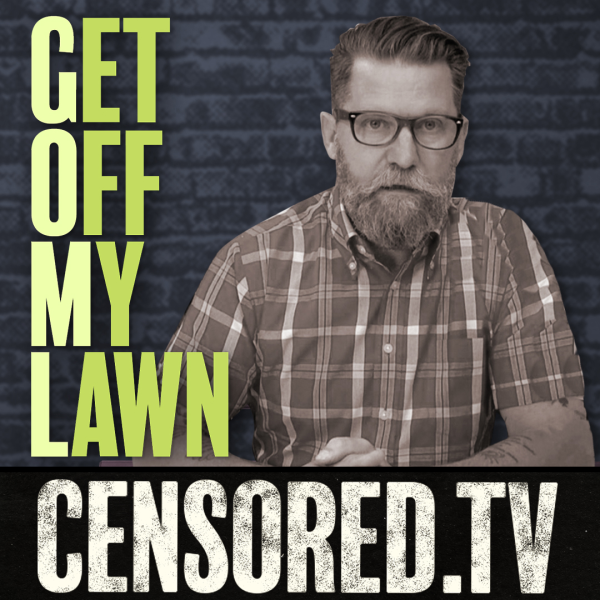 ********************
Misogyny: A way to get popular – Fast
Within months after Gavin McGinnis launched the Proud Boys in 2016, chapters of the organization popped up around the country. But other than it being a pro-Trump drinking club, what was it about the Proud Boys that attracted so many members so quickly?
In introducing the Proud Boys, McGinnis described his creation of the group as something he came up with when he was at a bar with friends a mere few months before.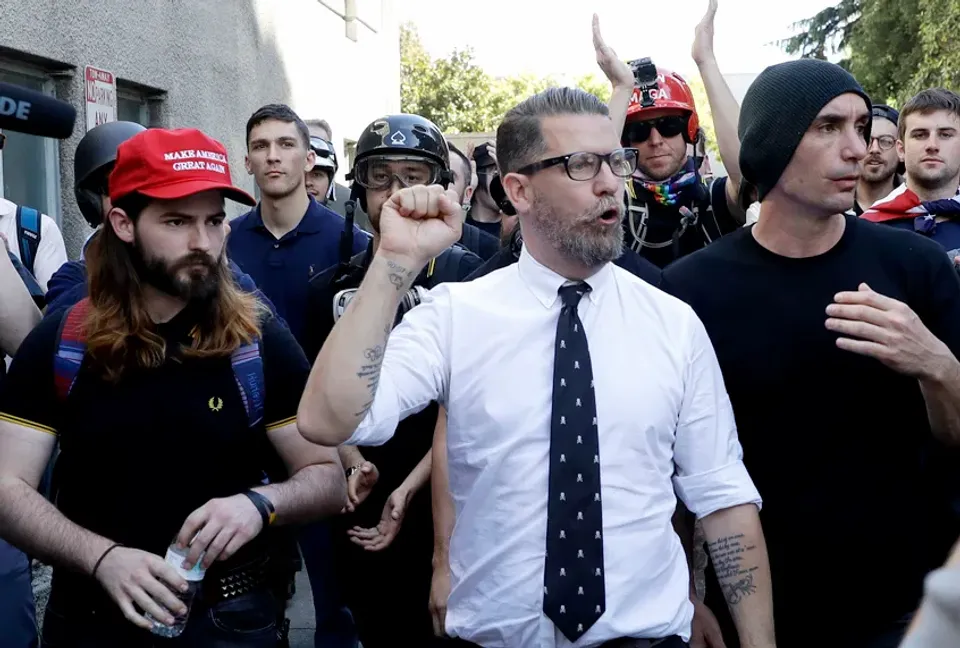 It was that easy because promoting misogynistic sentiments about women has instantaneous, wide appeal.
By 2017, the Proud Boys had 5,000 members nationwide.
What is it about feminism that Proud Boys consider "bad"? In a 2017 interview with Wisconsin Public Radio to discuss a new Proud Boys Chapter that was being established in Madison, McGinnis told the female reporter:
"You should give up your career."
" You need to find a man."
"You're going to run out of eggs if you don't get pregnant soon."
"There's a real war on masculinity in this country that starts in kindergarten and goes all the way to adulthood. And it's not natural."
When then-President of the Proud Boys Madison Chapter, Eric (last name undisclosed) was asked how he became interested in the Proud Boys, he said it was Gavin McGinnis' show on YouTube [Get off My Lawn}. When asked about his view of feminism, Eric responded,
"It's cancer … I just think it's taken so much away from the traditional family that it's contributed to the degradation of the American family." (Tracking with McGinnis statements on YouTube, "Feminism is a cancer that makes women ugly.") Sometime earlier, after agreeing to do an interview with Wisconsin Public Radio, Eric sent the female reporter who would be conducting the interview a Facebook message that read: "Should I bring the condoms? Because I know that when you get the truth, you'll be ready."
Proud Boys leader Joe Biggs, a former reporter at Alex Jones' Infowars.com, said in tweets in 2012,
"I like to reason with her (reason = chloroform) and then just drink a lot of beer and release."
"Every girl at this bar wants to fuck me. They don't know it yet because the drugs haven't kicked in."
"You're supposed to punch her in the face then cum on her tits, right? Or did I twist it up."
"What happened to the good ole days when women just fucked your brains out and made you dinner?"
"Shut up bitch and blow me."
********************
Misogyny: A gateway to violence
A study published in Psychological Sciences by the University of New South Wales (UNSW) studying tweets across 47 American states found areas with a relatively greater number of misogynistic tweets have higher incidences of domestic and family violence.
Examples of misogynistic tweets identified by the researchers included, "Women are all bitches," "Whore had it coming," and, "Make me a sandwich, slut."
Professor Tom Denson from UNSW's School of Psychology noted "We found that misogynistic social media may not be harmless. It contributes to norms of violence toward women and a hostile worldview that may slip into real-world violence."
In 2018, the Southern Poverty Law Center began identifying male supremacy as a hate ideology and declared the Proud Boys a male supremacist "hate group". In 2020, a US Secret Service report named online misogyny as a concerning source of radicalization for mass attackers.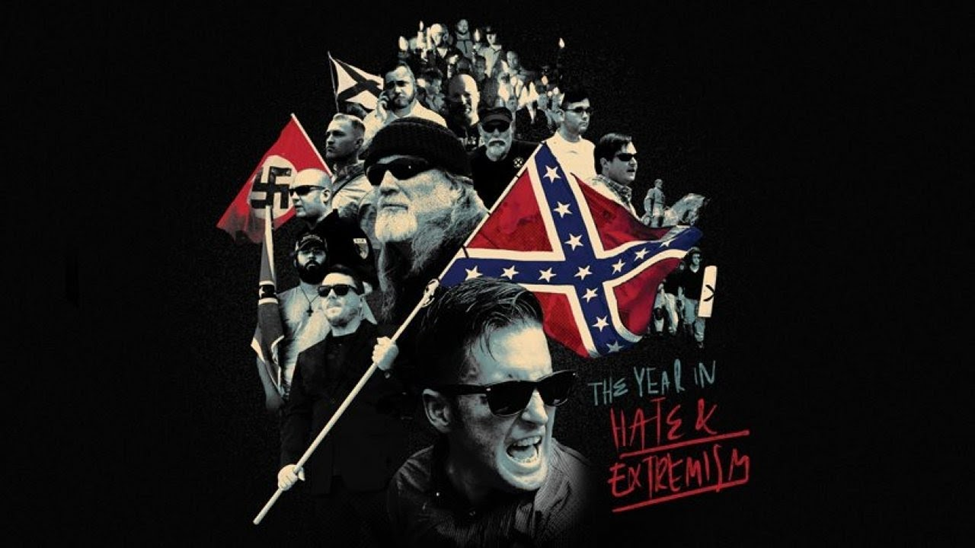 ********************
The Proud Boys – Increasingly violent
A mere two years into their founding in mid-late 2018, the Proud Boys began to take their beliefs to the streets and burnish a nationally recognized reputation as a street brawling antidote to Antifa (shorthand for Anti-fascist). They counter-protested against Antifa in Portland, WA, and New York City.
They were immediately embraced by conservative Republicans like Ann Coulter and Roger Stone and defended and promoted on Fox News.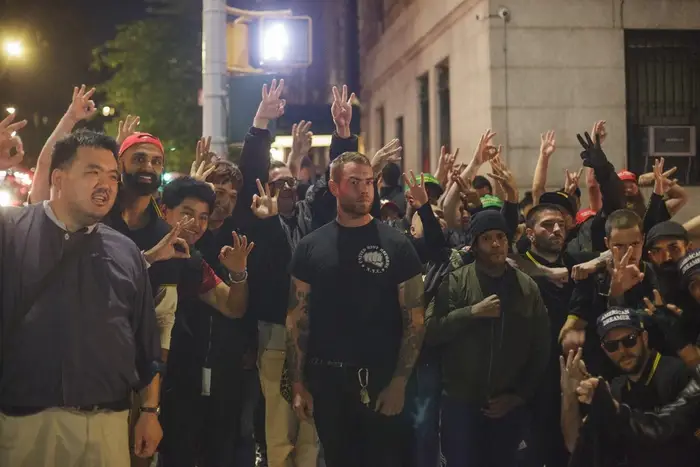 Their popularity grew even as their violence escalated and while the misogyny at their core was becoming more well known.
That October, nine Proud Boys members were arrested for attacking and severely beating Antifa protestors outside the Republican Metropolitan Club in Manhattan after a speech given there by Gavin McGinnis. As reported by Newsweek, Sean Hannity of Fox News defended the Proud Boys on his radio show with the caveat "I don't know anything about them", despite having had Gavin McGinnis on his Fox show twenty-four times.
Seven of the arrested Proud Boys pleaded guilty. The remaining two were convicted at trial – and were both sentenced to four years in prison.
The Miami New Times reported on screenshots of Proud Boys' private social media posts shortly after the attack in Manhattan, including one in which a Proud Boy known as KaiserW shared a photo of Elliot Rodger: "Believe in something. Even if it means sacrificing everything."
Elliot Rodger, known as "the misogynist killer," published a 141-page manifesto expressing his deep-seated loathing of women before killing six people and himself in Isla Vista, CA, in 2014.
********************
January 6th – Why were we surprised?
Donald Trump's extremist views were on display from day one. Before his election, a videotape of a 2005 conversation he had with Access Hollywood host Billy Bush was leaked to the media. On it, Trump bragged about grabbing women "by the pussy," kissing women before they could stop him, and "moving on" a married woman "like a bitch."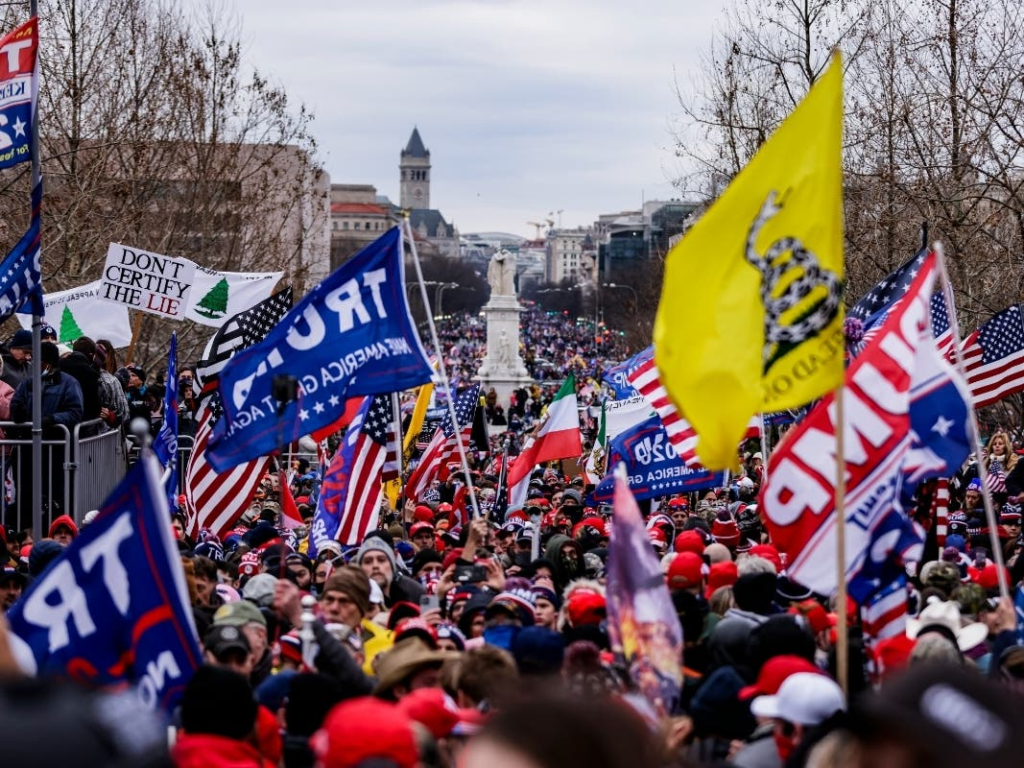 Then in August 2017 after a counter-protester was killed at a "Unite the Right" rally in Charlottesville VA, Trump said, "You also had some very fine people on both sides" even though the side representing the right was exclusively made up of white supremacists' groups (e.g., Ku Klux Klan, Neo-Nazis) and white supremacy-based militia. Both categories of groups being deeply racist and deeply misogynistic.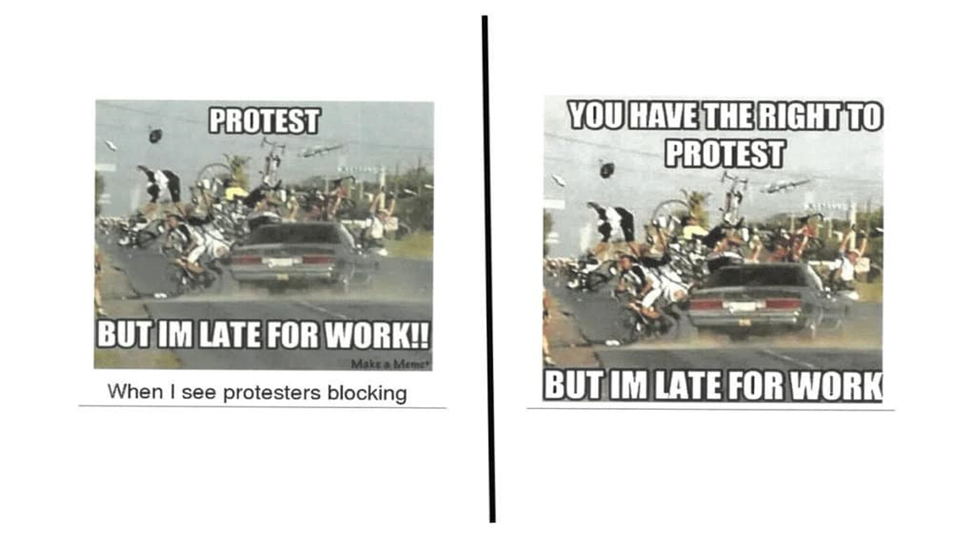 Contemporaneously, Roger Stone was cultivating deep and very public ties with the Proud Boys while hosting his own program on Alex Jones' InfoWars.com channel (where Proud Boys leader Joe Biggs was a reporter).
In February 2018, the Proud Boys put a video on their YouTube Channel which depicted Stone completing his Level 1 initiation into the group, declaring himself a "Western Chauvinist".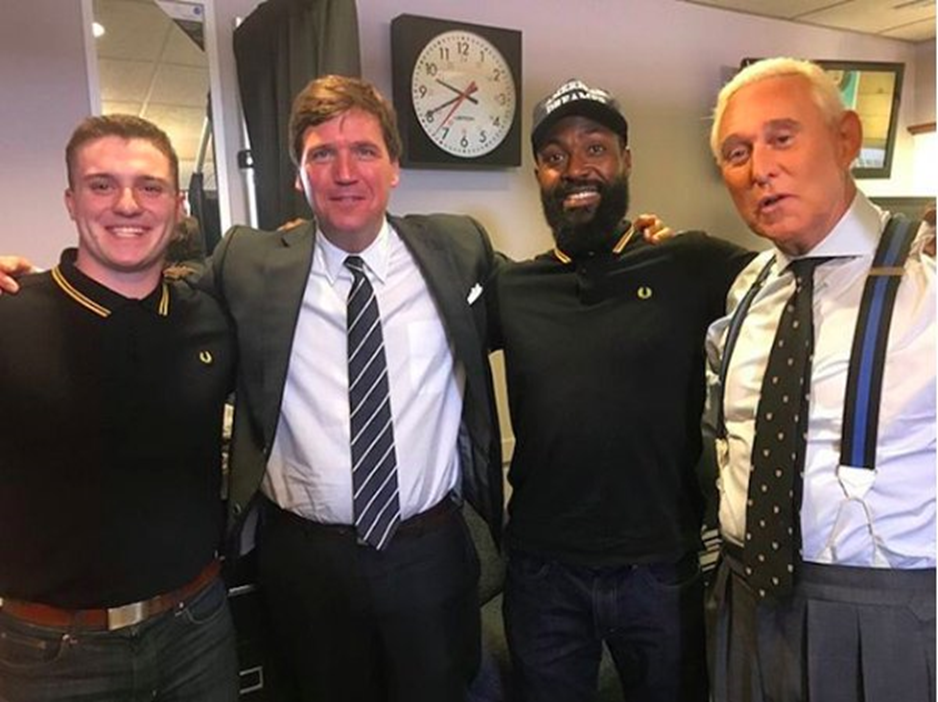 Stone subsequently posted photos of himself with Miami Proud Boys on Instagram throughout that year, and when he was indicted for lying to Congress, witness tampering, and obstruction of justice in January 2019, it was the Proud Boys who rallied around him.
Leader Enrique Tarrio and other Proud Boys appeared in T-Shirts that said "Roger Stone Did Nothing Wrong" both in and outside the courthouse during Stone's prosecution and at Trump rallies they attended.
During his trial. Stone testified that Tarrio was his personal aide with unrestricted access to his home, mobile phone, and social media accounts.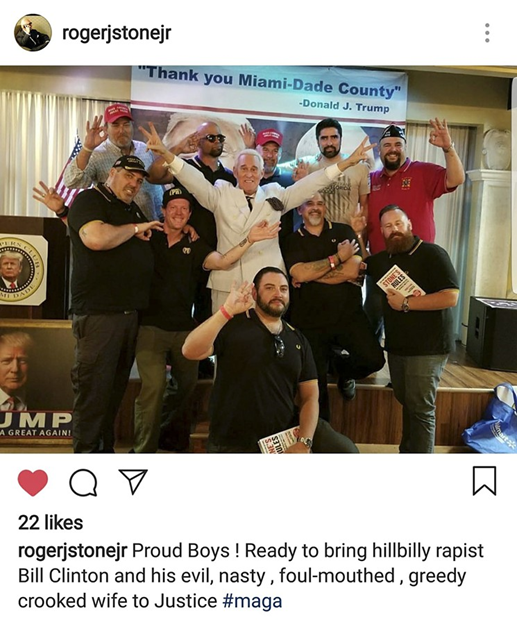 In January 2019, The Daily Beast published a story entitled "How the Proud Boys Became Roger Stone's Personal Army".
Considering Stone is often described as Trump's "longest serving political advisor," it should have come as no surprise when in his September 2020 debate with Joe Biden, Trump was asked to disavow the Proud Boys. He said, "Proud Boys Stand Back and Stand By", leading to a tripling of Proud Boys' new enrollments and paving the way for their leadership of the January 6th attack on the Capitol.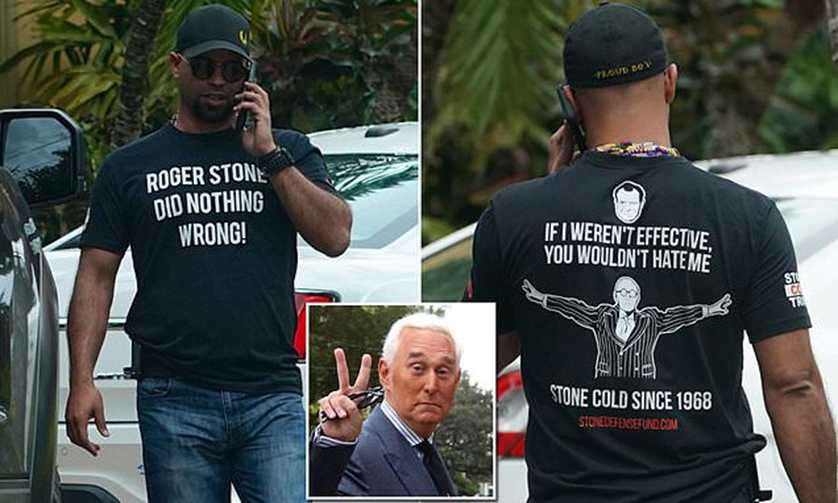 "Every day, as virulent white supremacists make their hatred known, we immediately and rightly call them extremists. We have not been nearly as unequivocal in our condemnation when it comes to men who express violent anger toward and loathing for women." – Anti-Defamation League June 2018 report entitled "When women are the enemy: the intersection of misogyny and white supremacy."
Throughout the Proud Boys' success, they have repeatedly said they are not racist and, therefore, not "white supremacist" or "alt-right". Tarrio describes himself as Afro-Cuban and their membership is notably multi-ethnic.
However, they have always been unequivocal in their misogyny.
When people show you who they are, believe them the first time – Maya Angelou
********************
---
As usual, feel free to comment on this post by registering at: Register – Trials & Truths (TrialsAndTruths.us). And feel free to email questions about this post – or any other post – to: [email protected].
********************
#ProudBoys
#TheProudBoys
#RogerStone
#DonaldJTrump
#PresidentTrump
#January6thInsurrection
#Misogyny
#MisogynyAndViolence